No Tokens Required
• American Tech Support
America's leading key and remote programmer is back, and better than ever! The AutoProPAD G2 Turbo is the most technologically advanced member of the AutoProPAD family. It combines the very best of automotive key programming and diagnostic technologies, in a completely redesigned package.
The AutoProPAD G2 Turbo is the machine of the future, and it's here now!
The AutoProPAD G2 Turbo includes a brand-new precoding device that provides transponder and out-of-circuit SOIC programming functions. The G2 Turbo and its precoder work in harmony, to provide EEPROM capabilities for the likes of BMW, Mercedes, and more!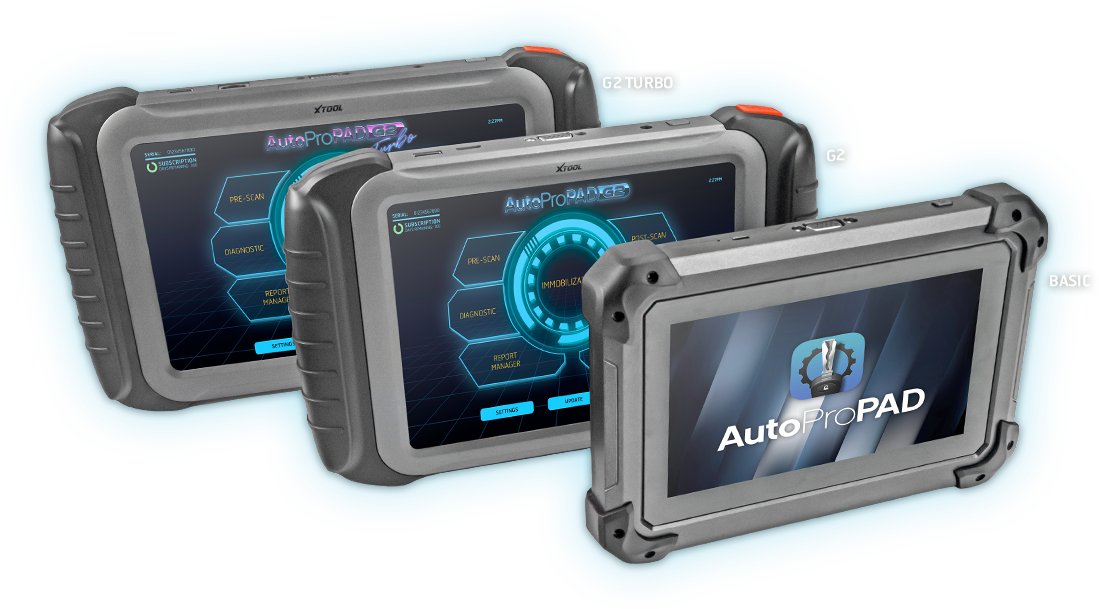 Why choose AutoProPAD?
Simpler, faster, easier to use, and customizable:

10.1" sunlight adaptive, high-definition touchscreen

Over 3x more power than before!

13,000 mAh lithium polymer battery

60% increase in processing power!

Quad-core ARM Cortex-A17 1.8GHz processor

4x more data storage and RAM!

64GB SSD (data storage) & 4GB RAM (data buffering)

Designed with the future in mind

Upgraded hardware, to keep pace with the automotive industry's emerging security technologies.